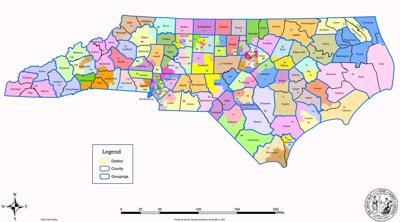 Two state House members placed into the same district by the recently completed redistricting process appear set to face each other in a Republican primary election next March.
State Rep. Jamie Boles, who won a seventh term for the District 52 seat last year, and Rep. Ben Moss, who first won election last year to House District 66 are at least two candidates planning to vie in the recently redrawn District 52 seat.
The redistricting process approved last week by the General Assembly shifts that district a bit south, encompassing all of southern Moore County, the most densely populated area, and Richmond County.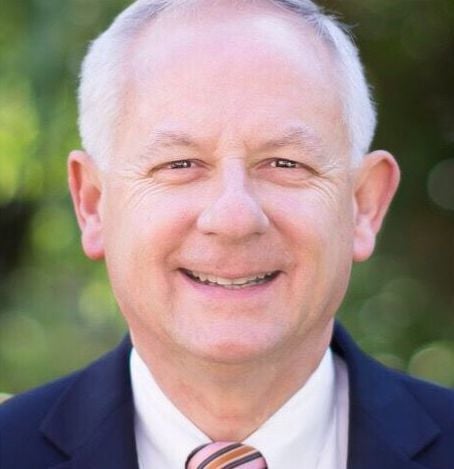 On Tuesday, Boles said he plans to run again for the seat. On Thursday, Moss issued a statement saying he too would compete for the seat.
"After several weeks of fervent prayer and consideration with my family, I'm humbled to announce that we are running for re-election to continue serving the people of District 52 in the NC House," said Moss, "The people of our community deserve a strong conservative voice who will fight for their freedom, defend their rights, and honor our shared values. That is what we've done in our first term, and we look forward to extending our reach, delivering on our Republican principles to the people of Moore County."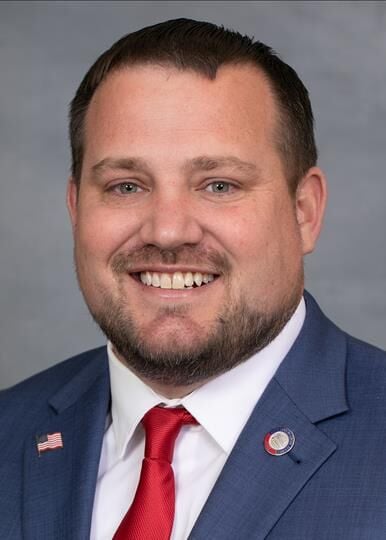 "We are incredibly grateful for all of our friends and supporters in southern Moore County for reaching out with their encouragement to run for re-election," said Moss. "It has been the greatest honor of my life to receive the trust and confidence of our neighbors and to serve as their voice in Raleigh, and we look forward to continuing to improve The Sandhills through our support of public safety, infrastructure enhancements, economic development, and quality education, free from 'woke' indoctrination."
Moss is a Rockingham native. In 2020, Moss became the first Republican to represent Richmond County in the NC House.