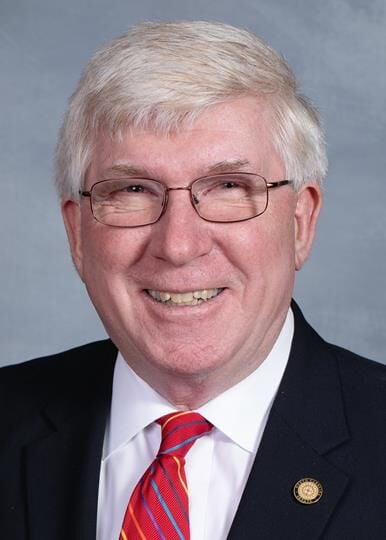 Republican State Sen. Tom McInnis announced Thursday he plans to seek re-election to the newly drawn Senate district representing Moore County.
McInnis, a longtime Richmond County resident, had to move to a home in Pinehurst in order to establish residency within the district, whose boundaries changed through the redistricting process.
The General Assembly last week approved new maps for the House and Senate. Moore previously had been in a district with parts of Richmond County, but the new District 21 eliminates Richmond and adds parts of Cumberland County. McInnis owns property in both counties.
McInnis has represented Moore County since 2019, when the district lines were last changed as a result of a court order.
"Over the past few weeks, as Janice and I thought and prayed about the future, we have been overwhelmed by the outpouring of support from friends across Moore and Cumberland counties," McInnis said. "It's clear that this region wants a strong, conservative state senator and it would be my honor to represent the 21st district in Raleigh."
McInnis, who was unanimously elected Senate Majority Whip by his peers in just his fourth term, is one of only a handful of state lawmakers in the United States to earn an A+ rating from the National Rifle Association.
He has scored high ratings from several other conservative organizations.
As chairman of the powerful Senate Transportation Committee, McInnis has delivered funding for critical local infrastructure. And he was a lead negotiator in the 2020 agreement to bring the United States Golf Association's headquarters to Pinehurst.
McInnis is a professional auctioneer and entrepreneur who built and ran local businesses for the past 40 years. His wife, Janice is a retired teacher and also a native North Carolinian. They have four children and 11 grandchildren.