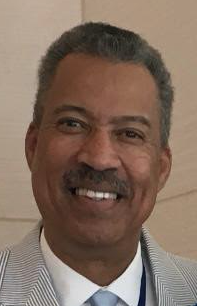 Attorney Lemuel Wallace Dowdy Sr., 76, of Southern Pines, passed away Sunday, July 31, 2022.
He was the son of the late Lewis C. Dowdy Sr. and Elizabeth Smith Dowdy, of Greensboro. He was a United States Army veteran.
Dowdy is survived by his wife, Cynthia Robinson Dowdy; son, Lemuel W. Dowdy Jr.; brother, Lewis C. Dowdy (Patricia); sister, Elizabeth King Dowdy; grandson, Jordan D. Dowdy; one nephew, many nieces, cousins, extended family members and friends.
No public viewing will be held.
A virtual memorial service will be held Tuesday, Sept. 6, at 1 p.m.
A private inurnment, with military rites, will be held Wednesday, Sept. 7, at Woodlawn Cemetery in Southern Pines.
In lieu of flowers, donations can be made to the Lewis and Elizabeth Dowdy Scholars Enrichment Program at NC A&T State University. Please make checks payable to NC A&T Foundation, Inc., and write "Dowdy Scholars Program" on the memo line. Mail donations to Advanced Operations, Dowdy Building, 4th Floor, Suite 400, 1601 E. Market Street, Greensboro, NC 27411. For information and assistance with on-line donations, call the Advancement Operations office at (336) 334-7600. Or donations can be sent to The Community Foundation of Greensboro, Dudley Legacy Fund, 301 North Elm Street, Suite 100, Greensboro, NC 27401.
Online condolences can be made at simonfuneralhome.com.
Service provided by Simon Funeral Home, Southern Pines.